My first try at the Buzz Lightyear Astro Blasters
Attraction in Tomorrowland in Disneyland,
December 2006.
After you complete the ride, you can go to
a small video screen,
pick out your picture, and e-mail it to yourself, family or friends.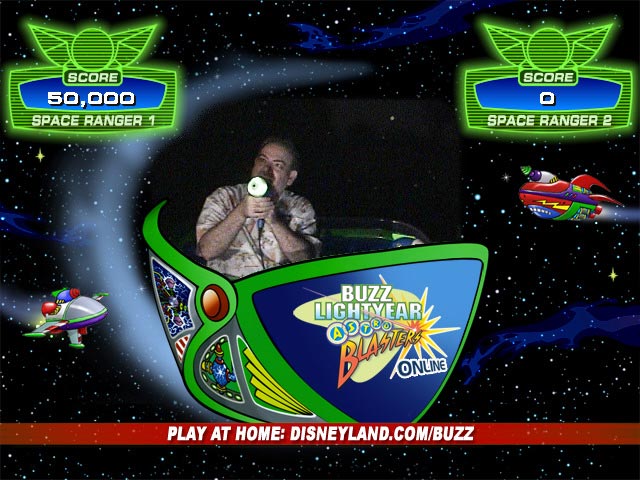 My second try netted more points and more fun!
It is quite addicting, and easy to see why the lines
are always so long!!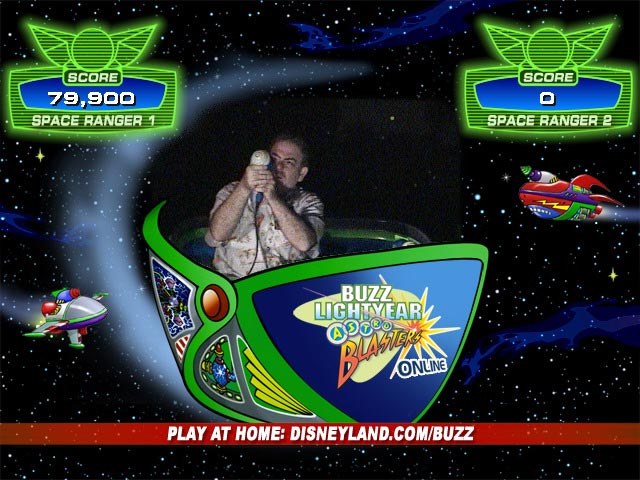 After a few more times on the ride, I will figure out
where the camera is and remember to lower my ray-gun!
- Home -